Rabbi Paskoff
RABBI JACK P. PASKOFF
MESSAGE FROM THE RABBI:
March 31, 2017
Dear Friends:
I'm excited to be heading off soon for our Edward Freedman Congregational Retreat. This is our largest retreat ever, nearly 100 of us will spend the weekend at the Pearlstone Retreat Center, observing Shabbat in real time, and exploring the meaning of Passover in new ways. Our group spans 7 decades in ages. Our activities will include experiential learning, free time for community bonding, singing, and services. One of the most meaningful moments for all of us comes when we sit shoulder to shoulder and knee to knee to unroll the Torah across our laps for the reading.
I would like to issue a challenge to the men of our congregation. We put out a call to all of the retreat participants to see if there were some people who would like to read from the Torah. I got 5 volunteers -- all women. On one hand, this is wonderful. In the lifetimes of many of us, women were barely allowed to be near a Torah, let alone read from one. On the other hand, where are the men?
As we approach Passover, we remember that as the plagues grew in intensity, as the Pharaoh considered letting us go free, he asked who would leave. The answer was that we all would go, men and women, young and old. But freedom comes with obligation. The obligation applies to all of us as well. By the next retreat, I would like to see men volunteer to read Torah too.
Of course, this time of year also brings us another interesting gender role reversal. We have men who will be preparing and serving our Passover seder meal for the second night of the holiday. If you would like to experience a seder as a community, if you're not sure of the traditions and want the chance to learn, there's still time to sign up for the Second Night Seder. Brotherhood works very hard to make this a meaningful and delicious meal and service.
Additionally, my hope is that no one will celebrate this holiday alone. Since the earliest days of our tradition, this has been a family holiday, and a holiday observed by a collection of families. In the days of the ancient Temple, we would have make a pilgrimage to Jerusalem, we each would have had an individual meal for our families, but gathered to eat them together. Think about your holiday tables. Is there room there for one or two more? Can you help us see that, in the words of the Haggadah, all who are hungry will be able to come and eat? Please let me know as soon as possible if you can invite a guest or two.
Whether you can offer a seat at your table or not, you can help provide for some in our community who otherwise wouldn't have the wherewithal to make their own seder. Jewish Family Services is collecting Kosher for Passover food for those who might not be able to afford all the symbolic foods or those for a meal. Or you can make a donation to Mazon here.
Let's enjoy the fullness of the holiday together.
For those who won't be away with us on the retreat, I hope you'll plan ahead to the join us in two years. For now, I wish you a Shabbat Shalom u'm'vorach, a Shabbat of peace and of blessing.
Sincerely,
Jack P. Paskoff, Rabbi
Week of March 31, 2017
This Week's
TORAH PORTION:
Yayikra: [God] Called Out (Leviticus 1:1 - 5:26)
The Eternal One called to Moses and spoke to him from the Tent of Meeting, saying: "Speaking to the Israelite people and say to them: When any of your presents an offering of cattle to the Eternal: You shall choose your offering from the herd of from the flick."
- Leviticus 1:1-2
LAST WEEK'S
MESSAGE FROM THE RABBI:
March 24, 2017
Dear Friends:
How are the blood and guts of animals holy? From the middle of Sefer Sh'mot (the Book of Exodus) to the beginning of Sefer Ba-midbar (the Book of Numbers), with very little exception, that's exactly what we talk about, and in the Jewish world, we do it annually. It all begins next week, when we turn to Sefer Va-yikra (Leviticus). How much fun can we have! We often refer to these acts as acts of sacrifice, but is it really a sacrifice if they lead us to attain a greater good? If my actions help me feel a deeper connection to God or a greater sense of wholeness within myself, where was the sacrifice? Then there's the word "offering." I have to reject that usage as well. It sounds a bit too pagan. We're not out to appease the gods.
In Hebrew, the generic term for these acts is korbonot. The system of three letter Hebrew word roots tells us that when we engage in korbonot, we are seeking to draw close. I believe many of us crave that act of drawing close. However we understand God, we want to be closer to the forces in the world that lead to order, goodness, beauty, love, and awe. Whether we do it form the comfort of our computer screens or by interacting face-to-face, we seek a closer connection to other people, be they family, friends, or neighbors. While we may not know how to show it (or may not like the options given us), I believe most of us want to draw closer to the Jewish people. As much as some of us may fear what we would find, many of us crave to draw nearer to our own true selves. As much as it takes work, we want to help our world draw closer to feeding all who are in need, to greater levels of justice and peace.
PIRKEI AVOT - Let's Pursue Peace Together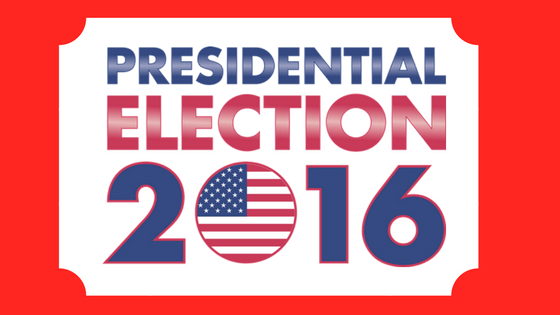 SPECIAL MESSAGE from the rabbi:
November 9, 2016
Friends:
I know many of you were up late into the night, some with mounting joy and some with ever increasing trepidation. Some of us were texting well into the night and again early this morning. I want to share my thoughts with you briefly.
​First, for those who believe this is the worst it can be, let me ask you to put that in perspective, because we know the worst it can be. Tonight marks the 78th anniversary of Krystallnacht, the Night of the Broken Glass. When pushed to identify a start of the Holocaust, most would speak of this date.
Second, for those who are celebrating, celebrate. For those who are grieving, grieve. At the end of the day though, I ask you to join me in doing what our tradition tells us to do. Pirkei Avot calls upon us to pray for the peace of the government. It also calls upon us to pursue peace. Deuteronomy commands us to pursue justice. There is nothing passive about the verb "pursue." It takes hard work, exhausting work.
Finally, Pirkei Avot tells us that it is not incumbent on us to complete the task. [It may not be possible to complete the task in our lifetimes]. However, being unable to complete the task doesn't exempt us from doing our part.
​We have work to do. Let's do it together.
Sincerely,
Jack P. Paskoff, Rabbi
From the Rabbi
ABOUT ME:
Welcome everyone!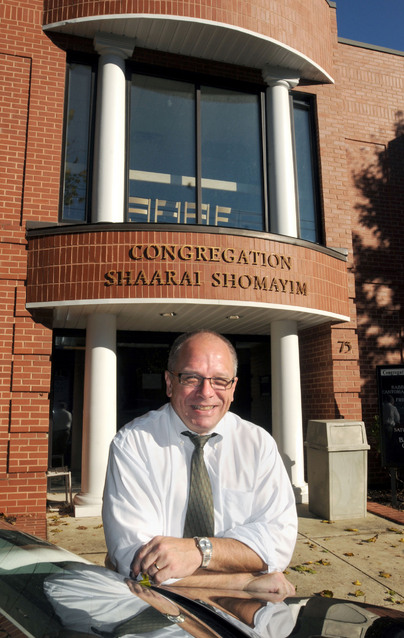 Let me tell you a little about myself. I was raised in suburban New York where my family belonged to a Reform congregation. From the time I was in high school, I was headed toward becoming a rabbi. Along the way, I did a great deal of work in youth groups and Jewish camping, serving on the staff of our Reform movement camp in the Berkshires.
I graduated from Brandeis University, and then spent my first year of Rabbinical School in Jerusalem, before returning to the Hebrew Union College-Jewish Institute of Religion, New York campus. I was an intern at Temple Judea of Manhasset, where I met Risa. We've been married since 1986.
I also served student congregations in Bradford, PA and Brooklyn, NY. After I was ordained in 1988, I became the associate rabbi at the Anshe Emeth Memorial Temple in New Brunswick, NJ. I spent 5 years there learning and growing and completed a unit of CPE (Clinical Pastorial Education) to hone my skills in dealing with illness and grief. My son, Ari, was born there in 1989.
After 5 years, it was time for me to move to a congregation of my own. We moved here to Lancaster in July of 1993, and have been here ever since. Our family grew with the birth of Gadi in 1994.
We are pleased to have grown along with our congregation, and I continue to try my best to reach out to our congregants and to the community at large, focusing my efforts on education for people of all ages and on Tikkun Olam (our efforts to repair the world). I am also especially proud of the music program we have developed at Shaarai Shomayim.
I enjoy getting to know our congregants, and would look forward to meeting people who are new to the congregation or community. Just give me a call (717-397-5575) or send me an e-mail.
Shalom!
Jack P. Paskoff
Rabbi
Thu, 30 March 2017 3 Nisan 5777