Rabbi Paskoff
RABBI JACK P. PASKOFF
MESSAGE FROM THE RABBI:
April 28, 2017
Dear Friends:
While you won't see this until the end of the week, I am actually writing it on Monday. It is Yom Ha-Shoah, our Holocaust Remembrance Day. I have just exchanged text messages with my son, Ari, who isin Israel for the week. He texted first that he had forgotten that it was Yom Ha-Shoah. When the sirenwent off, calling the whole country to stand at attention in silence, he was caught off guard, and found himself in awe. Of course, as our conversation continued, he told me he was on the beach in Tel Aviv, enjoying a beer with a friend. That may sound disrespectful, but it is actually very Israeli. On the macro scale, next week Israel will observe Yom Ha-Zikkaron and Yom Ha-Atzmaut on consecutive days. Memorial Day flows into Independence Day, and at sunset, the mood shifts in a heartbeat from mourning to celebration. I believe there is something healthy about this, and I believe it has contributed to Israel's ability to flourish as it is.
There is a Mitzvah of Ahavat Yisrael, loving Israel. How can we define that? Is it the Land of Israel, the People of Israel, or the State of Israel? How do we express ourselves when there are policies of the government and elements of the stereotypical Israeli personality that aren't always loveable? There's a lot that can be said about that, and, as a congregation, we certainly haven't shied away from doing so. At this time of year, though, I want to celebrate all the good of what Israel is.
So much of the Zionism most of us grew up on is still true. It is a land that continues to make the deserts bloom. It continues to be a place of refuge for Jews throughout the world who experience anti-Semitism in their home countries. It is a place of incredible natural beauty. It is a country that has experienced years of conflict and moments of peace, but still gives a sense of well-being when you visit. It is a country with a thriving economy with lots of start-ups, and a growing presence in the hi-tech world. Its existence deserves to be celebrated, and our connection to it needs to be explored and deepened.
Over the next few weeks, I'll be publicizing a congregational trip to Israel for some time in the next year. We'll see the sites, meet the people, and enjoy the beauty. We'll hear Hebrew, and, whether we understand every word or not, we'll celebrate a dormant language that was brought back to life, and we'll know that something of that sounds feels good to the ear. We'll learn about somewhere between 3 and 5 religious traditions, and we'll ask the hard questions too. Failing to ask those questions would mean that we're not sincere about developing a real relationship, preferring instead the headlines and sound bites we see and hear. We would be limiting ourselves to the postcards and the protests. We owe it to ourselves to make our trip more than that.
Israel is 69 years old. May she long thrive, and grow ever closer to the Messianic vision of being the "light unto the nations." May we share in witnessing and participating in the unfolding of this story. As soon as you get the information, be sure to invite family and friends, Jews and non-Jews, Lancastrians and not, to come along with us.
Shabbat Shalom u'm'vorach. Have a Shabbat of peace and of blessing.
Sincerely,
Jack P. Paskoff, Rabbi
Week of April 28, 2017
This Week's
TORAH PORTION:
Tazria - M'tzora
(Leviticus 12:1 - 15:33)
The Eternal One spoke to Moses, saying: "This shall be the ritual for a leper at the time of being purified ."
LAST WEEK'S
MESSAGE FROM THE RABBI:
April 21, 2017
Dear Friends:
I try not to use this space to promote things happening at the Temple, as we have other ways of doing that. There are times, however, when I am overwhelmed with pride as I look at all the things happening here. Last week, I wrote about the events coming up tomorrow, Sunday, and Monday. Of course, this weekend begins with Sisterhood leading what is always a meaningful Shabbat service.
PIRKEI AVOT - Let's Pursue Peace Together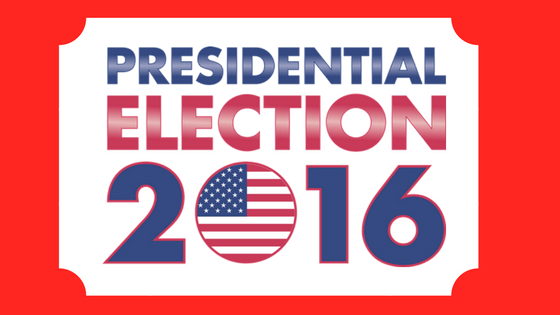 SPECIAL MESSAGE from the rabbi:
November 9, 2016
Friends:
I know many of you were up late into the night, some with mounting joy and some with ever increasing trepidation. Some of us were texting well into the night and again early this morning. I want to share my thoughts with you briefly.
​First, for those who believe this is the worst it can be, let me ask you to put that in perspective, because we know the worst it can be. Tonight marks the 78th anniversary of Krystallnacht, the Night of the Broken Glass. When pushed to identify a start of the Holocaust, most would speak of this date.
Second, for those who are celebrating, celebrate. For those who are grieving, grieve. At the end of the day though, I ask you to join me in doing what our tradition tells us to do. Pirkei Avot calls upon us to pray for the peace of the government. It also calls upon us to pursue peace. Deuteronomy commands us to pursue justice. There is nothing passive about the verb "pursue." It takes hard work, exhausting work.
Finally, Pirkei Avot tells us that it is not incumbent on us to complete the task. [It may not be possible to complete the task in our lifetimes]. However, being unable to complete the task doesn't exempt us from doing our part.
​We have work to do. Let's do it together.
Sincerely,
Jack P. Paskoff, Rabbi
From the Rabbi
ABOUT ME:
Welcome everyone!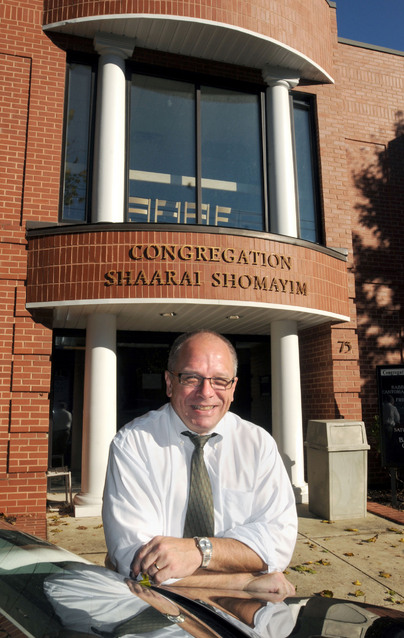 Let me tell you a little about myself. I was raised in suburban New York where my family belonged to a Reform congregation. From the time I was in high school, I was headed toward becoming a rabbi. Along the way, I did a great deal of work in youth groups and Jewish camping, serving on the staff of our Reform movement camp in the Berkshires.
I graduated from Brandeis University, and then spent my first year of Rabbinical School in Jerusalem, before returning to the Hebrew Union College-Jewish Institute of Religion, New York campus. I was an intern at Temple Judea of Manhasset, where I met Risa. We've been married since 1986.
I also served student congregations in Bradford, PA and Brooklyn, NY. After I was ordained in 1988, I became the associate rabbi at the Anshe Emeth Memorial Temple in New Brunswick, NJ. I spent 5 years there learning and growing and completed a unit of CPE (Clinical Pastorial Education) to hone my skills in dealing with illness and grief. My son, Ari, was born there in 1989.
After 5 years, it was time for me to move to a congregation of my own. We moved here to Lancaster in July of 1993, and have been here ever since. Our family grew with the birth of Gadi in 1994.
We are pleased to have grown along with our congregation, and I continue to try my best to reach out to our congregants and to the community at large, focusing my efforts on education for people of all ages and on Tikkun Olam (our efforts to repair the world). I am also especially proud of the music program we have developed at Shaarai Shomayim.
I enjoy getting to know our congregants, and would look forward to meeting people who are new to the congregation or community. Just give me a call (717-397-5575) or send me an e-mail.
Shalom!
Jack P. Paskoff
Rabbi
Sun, 30 April 2017 4 Iyar 5777